ExploreAwakenRemember
About JoAnne
JoAnne Dodgson's life is centered in the lineage of Ka Ta See and the path of the kala keh nah seh ~ healer, teacher, ceremonial guide, and weaver of webs of balance.
She has been learning, living, and sharing the ways of the kala keh nah seh for over twenty years.
JoAnne has a doctorate in Counseling Psychology with a specialty in Holistic Health. As a therapist and community activist, she worked in trauma healing centers and college counseling centers. She has been on the faculty in Transpersonal Psychology, Women's Studies, and Holistic Health programs. Earlier in her career, JoAnne was a teacher in public schools and residential programs for adolescents. She also served as the director of a women's shelter.
To share her passion for the healing medicine of stories, JoAnne has written several books including "Spirit of Chocolate: A Woman's Journey to the Rainforest in Search of Her Dreams" and "UnLeashing Love." She lives in the enchanted desert mesas of New Mexico.
Learn more about JoAnne's offerings for personal healing, apprenticeships, and community events: www.joannedodgson.com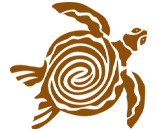 ""
JoAnne, you really are being the change we want to see in this world. You are indeed a deep and quiet revolutionary. It takes so much courage to walk the path you walk. Thank you for doing it with so much grace and humor, wisdom and integrity.
— T.H.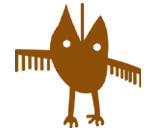 ""
There are no words that can touch the Beauty, Peace, Wisdom, Depth, and Love of your work.
— M.C.
Visit our Online Classes